Consiliul Fashion Designer-ilor din America a decis: Rihanna este "Fashion Icon of The Year"
De bucurie, cantareata a vrut pesemne sa ne arate cat de putin conteaza hainele atunci cand esti fashion icon, aratandu-se aproape goala la gala desfasurata la New York, in urma cu doar cateva zile. Imbracata cu faimoasa rochie argintie, stralucitoare si suficient de transparenta, incat sa nu ne puna prea mult imaginatia la treaba, Rihanna s-a aflat in centrul atentiei.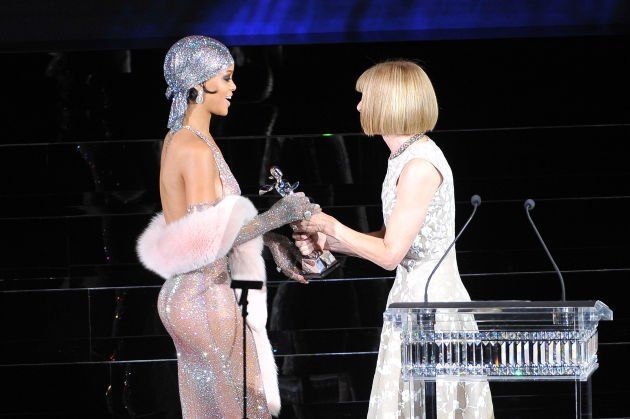 Rochia, creatie a designerului Adam Selman, nu a reusit, cu toata stralucirea celor 216.000 de cristale Swarowski sa ne ia ochii de la trupul aproape gol al starului, si doar blanita roz mai fura din timp in timp din generozitatea transparentei materialului. Cat de subtire este linia care desparte vulgarul de artistic? Nu (cu mult) mai subtire decat materialul rochiei purtate de Rihanna la decernarea premiilor CFDA. Nu am nimic de ascuns, pare ca ne sopteste in toate pozele voluptoasa cantareata. Draga Riri, stiam acest lucru de ceva vreme! Si mai stiam ca nurii intens expusi in mediul online, si mai putin elementul fashion, ti-au adus premiul de fashion icon al anului 2014.
She's daring, she's bold, and she's not afraid of fashion. She doesn't let fashion overcome her, ne spune Selman despre fashion icon.
Un lucru e al ei, reuseste tot timpul ce isi propune. Si de cele mai multe ori isi doreste sa socheze. Insa dincolo de hituri, tinute care hipnotizeaza de tip "sex on a stick", Rihanna poate sa ofere un discurs de multumire. Iata-l pe cel de la gala CFDA de anul acesta:
Fashion has always been my defense mechanism. Even as a child I remember thinking, 'She can beat me, but she cannot beat my outfit.' And to this day I mean, that is how i think about it. I can compesate for all my weaknesses with my fashion.
Aparent, Riri nu considera ca are prea multe defecte.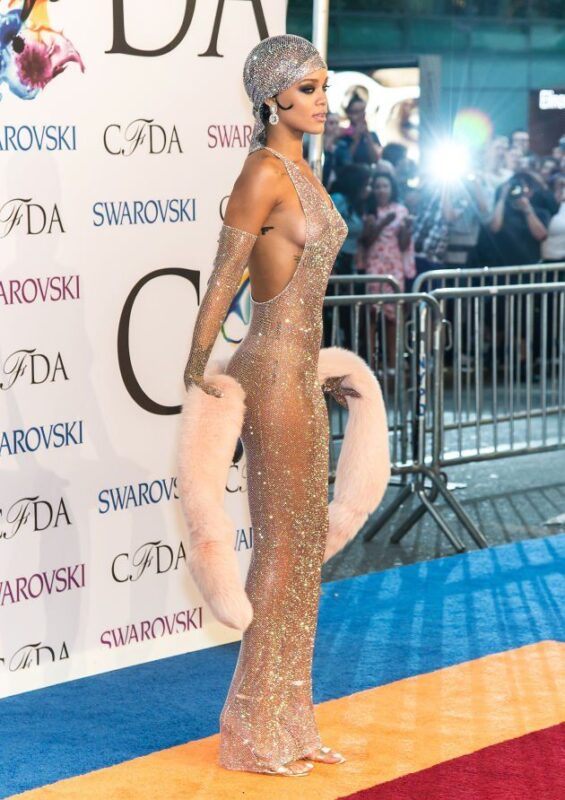 Alte nume care au fost complimentate cu premiul "Fashion icon of the Year" sunt Kate Moss, Lady Gaga, Johnny Depp sau Nicole Kidman.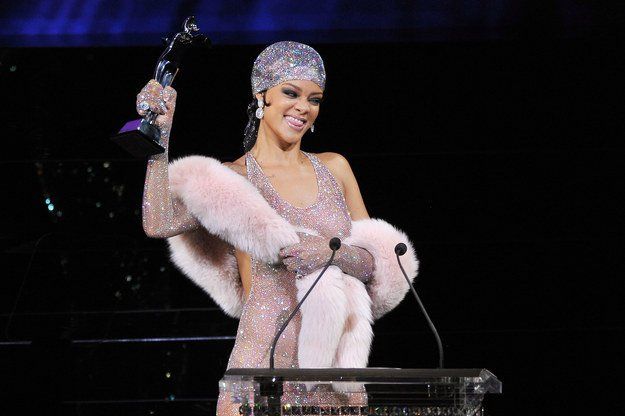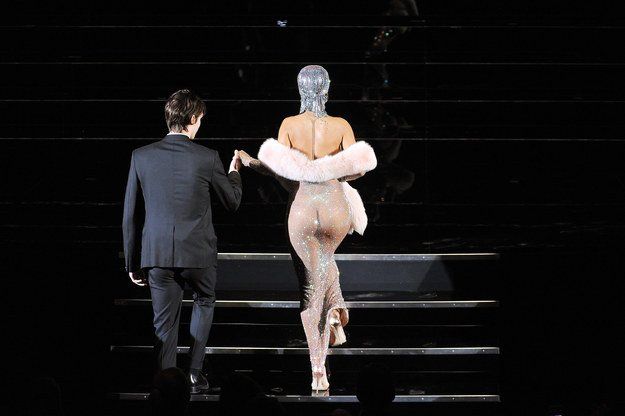 *Disclaimer (pentru Rihanna)
Si, pana la urma, se poate ca rochia Rihannei sa nu fi fost decat o forma de protest fata de cenzura Instagram, asta dupa ce cantareata si-a sters extrem de popularul cont de pe reteaua sociala, din cauza politicii stricte "no-nudity". In acelasi timp, sanii si posteriorul vedetei nu au pierdut din expunerea online, cu toate pozele de la gala CFDA postate intens pe internet. Sa fie in ciuda lui Kevin Systrom, CEO Instagram! ( care a declarat pentru BBC: "Our goal is really to make sure that Instagram, whether you're a celebrity or not, is a safe place and that the content that gets posted is something that's appropriate for teens and also for adults," he told the BBC.") Bonus: un filmulet care intregeste imaginea fashion icon-ului anului 2014. Foto: Dimitrios Kambouris / Getty, D Dipasupil / Getty, Gilbert Carrasquillo/Getty